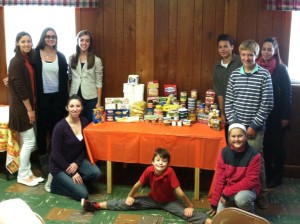 Children from pre-k through young adult can learn and grow in their faith in our friendly, fun, faith-filled youth program.  We offer Sunday School before the service, childcare during the service as well as an active Youth Group, where our older children take field trips, work on missions, and support each other's endeavors.
Children of all ages have many opportunities to participate in our weekly service, be it as acolytes, dancers, vocal or instrumental musicians, readers,  or even assist during coffee hour.   Whatever God-given talents a child possesses, they are encouraged to share them, if they wish, and express themselves in a warm, welcoming setting.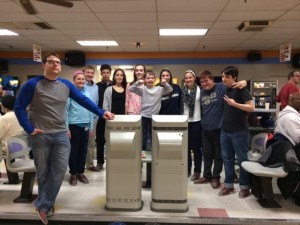 Youth Group enjoying an afternoon of bowling.
Summer 2021 Youth Activities 3  Please click here for a list of our Youth Summer Activities!