WE WILL BEGIN IN-PERSON WORSHIP ON SUNDAY, JULY 19th, AT 11:00AM.  WORSHIP WILL BE OUTDOORS.  PLEASE SEE THE GUIDELINES BELOW:
OUTDOOR WORSHIP GUIDELINES
500 is the maximum number of people allowed for outdoor gatherings.
Masks must be worn at all times.
Those who plan to attend will be asked to furnish their own folding or other type of chairs.
There will be markers for placement of chairs to maintain social distancing of 6' apart, left and right, and front and back, with the exception of families and those living under the same roof; they will be permitted to sit closer to each other.
The church buildings will be opened only for use of the restroom. One person may enter the building at a time for use of the restroom.
Each person using the restroom is responsible for wiping down the sink faucet and handles, toilet seat and the doorknobs. The restroom will have antibacterial hand soap, antibacterial hand sanitizer and  Clorox wipes available for this purpose at all times.
No Hymnals nor Bibles from the church will be used during the service.
No singing will be made by the congregation.
No wind instruments will be allowed to be used during service
Bulletins will not be distributed. A bulletin will be emailed to each person prior to the service and they may print them out at home and bring them to worship.
No gathering of people will be permitted after worship and worship participants will be asked to drive away at the conclusion of service.
An announcement of inclement weather or any change in the schedule will be sent to the congregation by text, email and Facebook.
This policy is in compliance with the standards set by Governor Murphy and Bishop John Schol.
JOIN US ON SUNDAY MORNINGS!
11:00am – Worship 
July and August – No Sunday School or  Adult Bible Study during July and August.
September – June
10:15am –  Sunday School for children and youth.
10:15am –  Adult Bible Study –  All are welcome!
11:00am – Worship.  All are welcome!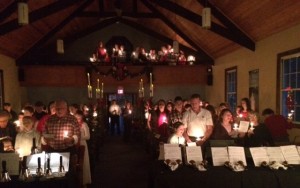 CHOIRS
Chancel Choir meets  Thursday evenings at 7:30pm in the Sanctuary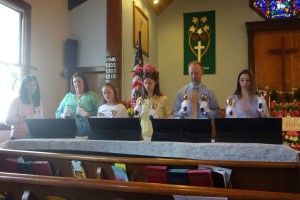 New Members are always welcome!