Join us Christmas Eve at 4:00pm for our family service with our Chancel Choir, Children's Choir, Liturgical Dancers, candlelight carol sing, and of course, our Christmas Song.
Then at 11:30pm, we will have a short, reflective service to welcome in Christmas with Holy Communion, candellight carol sing, and a toast to Jesus' birth.
All are welcome!
JOIN US ON SUNDAY MORNINGS!
9:30am – Worship – July and August – No Sunday School or  Adult   Bible Study during July and August.
September – June
9:15am –  Sunday School for children and youth.
9:15am –  Adult Bible Study –  All are welcome!
10:30am – Worship September through June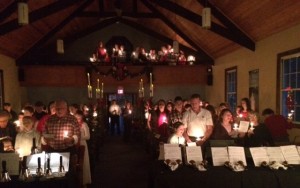 CHOIRS
Chancel Choir meets  Thursday evenings at 7:30pm in the Sanctuary
Handbell Choir meets Wednesday evenings 7:00pm in the Upper                 Room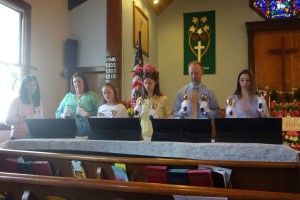 New Members are always welcome!